A GUIDE TO THE GABINE COLLECTION
FASHION
A Guide To
The Gabine Collection
Choose the Gabine that best caters
to your sartorial needs
From an elegant saddle bag to a striking chain-link choker necklace, the Gabine collection features accessories in all shapes and sizes with the iconic U-shaped buckle. With a wide range of designs available, we have created a guide to help you navigate the various styles and invest in the ones that best cater to your sartorial needs.
Timeless Chic
If you are searching for pieces that will stand the test of time, the Gabine saddle bag and toe-cap pumps with a matching tweed finish will make you look polished and put together no matter the season. Put a bold and glamorous finishing touch on any look with the chain-link choker necklace, which will always be in style.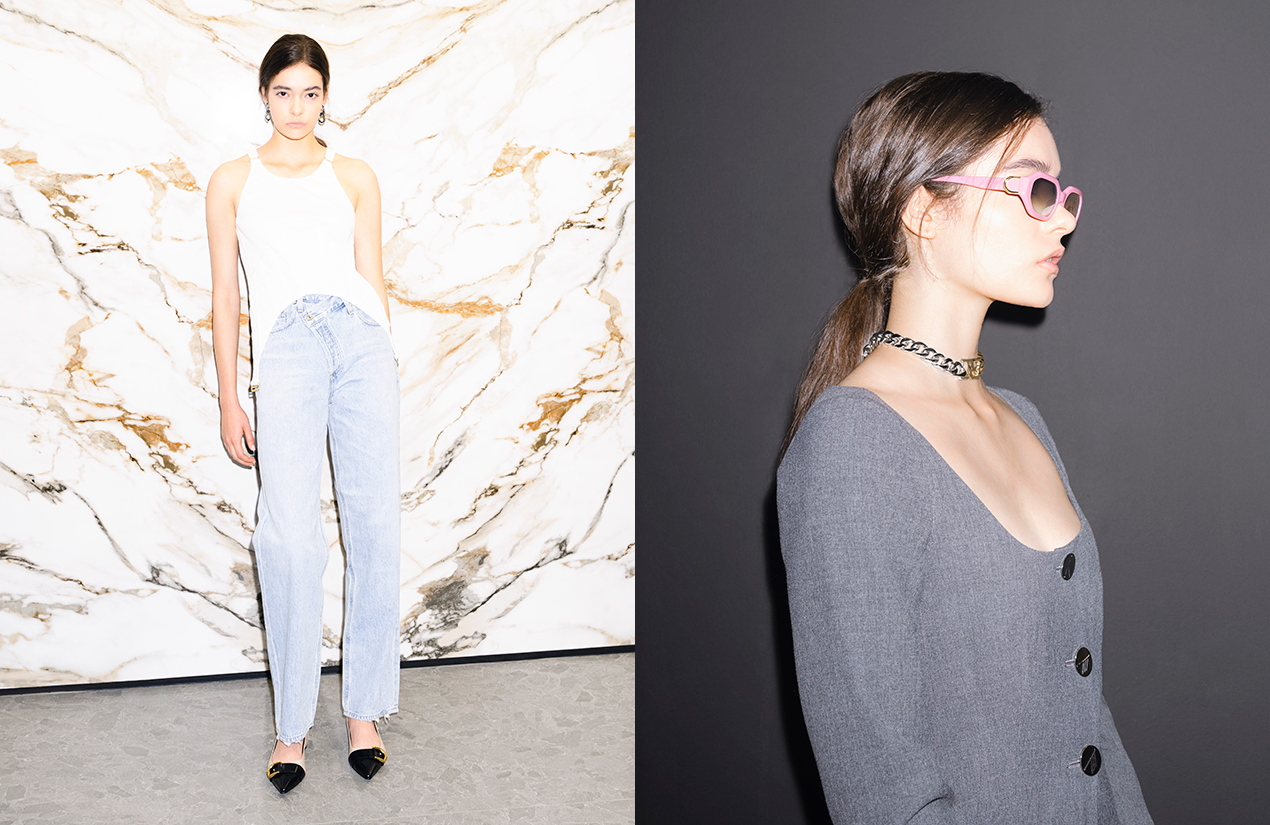 Sports Luxe
The Gabine sport-inspired series features classic sneakers with the distinctive U-shaped buckle, elevating their simple design. It gives the casual footwear a refined and polished look. Whether you prefer the clean aesthetic of the all-white high-top sneakers or the chic appearance of the two-tone low-top kicks, they will make you look effortlessly stylish — perfect for the woman who is always on the go.
Statement Shades
Step up your accessory game with a great pair of sunglasses. This season, we give oval ones an interesting update by adding fun-size Gabine buckles to their hinges, making them even more eye-catching. Available in violet, tortoiseshell, mint green, cream and black, there is a colour for every mood, style and personality.
Seasonal Staples
Boots are a must-have shoe style in the winter season. The Gabine loafer-style knee-high boots from the CHARLES & KEITH Collection feature a hybrid design that makes them unique. Reaching up to the knees, they will keep your legs warm and snug in the cold weather, so you can still dress up in long shorts and midi skirts to keep your winter style fresh. Made of genuine leather, they promise fashion mileage that will serve you beyond a season.